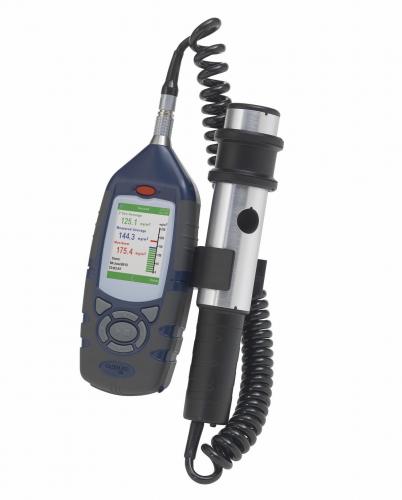 Casella Microdust Pro 712
The Microdust 712 Pro is a real-time hand-held, data logging instrument for the detection of airborne dusts, fumes and aerosols. It is ideal for walk-through surveys and for checking the effectiveness of control measures. It is a simple to use instrument which gives the user the additional qualitative data which cannot be gained by gravimetric air sampling methods alone. This extremely versatile instrument can also be used with a range of accessories for static and size selective sampling applications.
The screens are colour coded to ease navigation. Real-time instantaneous readings are given on the large display along with average levels. The Microdust Pro logs the data also which means that it can be downloaded later for review.
The instrument is factory calibrated using ISO 12103-1 Fine Dust Test and each probe is also supplied with its own unique Calibration Insert which creates a known optical scattering effect in the probe's sampling chamber. This means that the Microdust Pro can be field calibrated.
SKU: casmdp-17
HIRE DURATION
PRICE per week
Technical Specs

Real-time graphical display of dust levels
Simple icon driven user interface
Extensive range: 0.001mg/m3 to 250g/m3 (Auto-ranging)

Casella

Casella prides itself on providing precision instrumentation since 1799, supplying eminent figures including David Livingstone and Charles Darwin with instrumentation for their exploration and scientific work.

As you would imagine, Casella has changed significantly over these 200 plus years but remains perfectly placed to offer reliable, trust worthy and credible solutions for Occupational and Environmental monitoring of noise and dust, with over 40 years of  innovation in noise and 60 years in dust measurement.

Delivery & Collection Information

We use next day couriers to deliver all our test instruments.  That means it doesn't matter if you're 2 or 200 miles away, we can have the test equipment you need, delivered first thing, next day.

When you have finished with the test equipment we can arrange for the same courier to collect it from you.

We also offer a same day delivery service for when you really need the test equipment urgently.