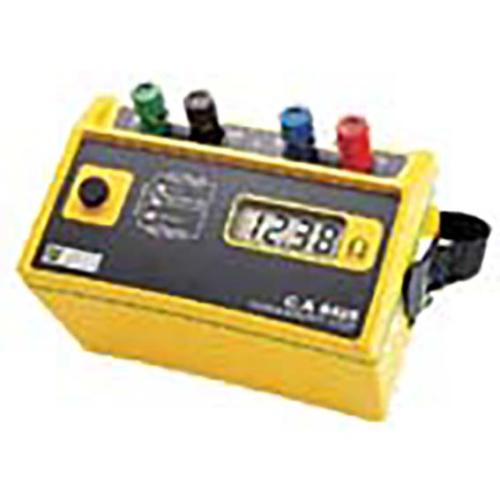 Chauvin Arnoux CA6425
Digital ground and ground resistance meter, battery and protected to IP54 Particularly suitable for industrial users and professionals of the ground test.
SKU: ca6425-16
HIRE DURATION
PRICE per week
Technical Specs

Measurement of earthing, ground and transition resistors
Large digital display with 2000 measurement points
Lightweight, durable housing, easy to use
Only one button for all measurements
High measurement reliability through self-examination (3 indicator lights)
Optimum Safety: the protective insulation according to IEC 1010 – 1
Calibration Certificate

Chauvin Arnoux

Founded in 1893 by Raphaël Chauvin and René Arnoux, Chauvin Arnoux has had a considerable influence on the development of measurement technology. A long and prestigious list of inventions, such as the Universal Tester (the precursor of the Multimeter) and the ammeter clamp, bears witness to this fact. Throughout the 20th century, Chauvin Arnoux filed more than 350 patents and trade marks.

These last few years have been marked by the gain of some impressive brand names such as Metrix, Pyro-Contrôle, Enerdis, Oritel and Radio Contrôle.

Chauvin Arnoux Ltd continues to be a family owned business and is subsequently managed with the same business and work ethincs that are attributed with being such.

Delivery & Collection Information

We use next day couriers to deliver all our test instruments.  That means it doesn't matter if you're 2 or 200 miles away, we can have the test equipment you need, delivered first thing, next day.

When you have finished with the test equipment we can arrange for the same courier to collect it from you.

We also offer a same day delivery service for when you really need the test equipment urgently.