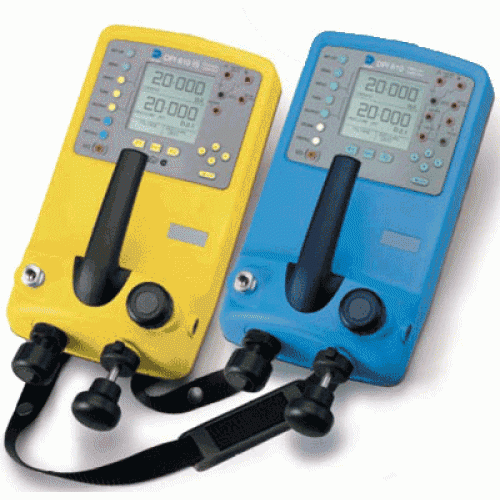 Druck 610 400 Bar IS
The technically advanced Druck DPI 610 and DPI 615 portable calibrators are the culmination of many years of field experience with the company's DPI 600 series. These self-contained, battery powered packages contain a pressure generator, fine pressure control, device energising (not IS version) and output measurement capabilities, as well as facilities for 4 to 20 mA loop testing and data storage.
The rugged weatherproof design is styled such that the pressure pump can be operated and test leads connected without compromising the visibility of the large dual parameter display. The mA step and ramp outputs and a built-in continuity tester extend the capabilities to include the commissioning and maintenance of control loops.
SKU: d400-16
HIRE DURATION
PRICE per week
Technical Specs

Rugged, weatherproof case
Integral combined pressure/vacuum pump
Up to 11 sensors per unit
Pressure range of 0-400 Bar
Dimensions: h.300mm w.170mm d.140mm,
Weight: 3kg

Druck

The Druck product name has long been associated with precision pressure sensors and related test / calibration instruments. Druck's product range includes relatively low cost OEM devices to very high accuracy resonant silicon barometric sensors measuring pressures from less than 0.015 psi to 15,000 psi.

Druck's range of portable field calibrators coupled with supporting software extends from basic instruments to some of the most accurate and intelligent pressure and temperature calibrators in the world.

Druck is part of the GE Sensing division.

Delivery & Collection Information

We use next day couriers to deliver all our test instruments.  That means it doesn't matter if you're 2 or 200 miles away, we can have the test equipment you need, delivered first thing, next day.

When you have finished with the test equipment we can arrange for the same courier to collect it from you.

We also offer a same day delivery service for when you really need the test equipment urgently.